Wintertime is the perfect time to escape the cold weather and take a dreamy European vacation. With so many romantic destinations to choose, it can be hard to decide where to go. However, a few spots stand out above the rest when it comes to winter vacations. These locations offer everything from stunning scenery to cozy accommodations, making them the perfect place to spend quality time with your loved ones. So if you're looking for a breathtaking getaway this winter, check out these dreamy European destinations.
Snowy winter wonderland destinations in Europe
When it comes to a winter vacation, there's nothing quite like a European getaway. From the festive Christmas markets in Germany and Austria to the stunning natural beauty of Norway and Switzerland, Europe has something for everyone. And of course, let's not forget about the world-famous ski resorts in France and Italy.
If you're looking for a truly magical winter experience, these are some of the best places to go in Europe:
Dresden, Germany
Dresden is one of Germany's most beautiful cities, and it comes alive during Christmas. The city's historic center is home to an enormous Christmas market, one of the largest in Europe. You can also find unique gifts and traditional German foods like Lebkuchen (gingerbread) and Stollen (fruitcake).
Innsbruck, Austria
Innsbruck is a popular ski resort town in the Austrian Alps. It's also home to one of Europe's most famous Christmas markets, which takes place in the Old Town square. You can find all sorts of traditional Austrian foods and gifts here and enjoy some stunning views of the surrounding mountains.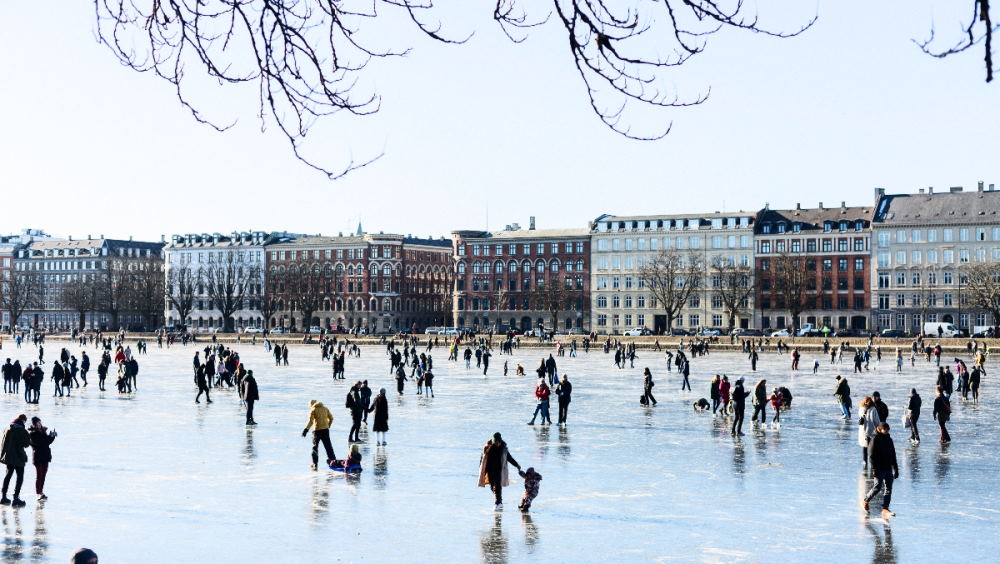 Bergen, Norway
Bergen is a beautiful coastal city in Norway, and it's the perfect place to experience a true Scandinavian winter. The city's historic center is home to a number of quaint shops and cafes, and you can find some of the best views of the surrounding mountains and fjords from here.
Zurich, Switzerland
Zurich is a picturesque city in Switzerland, located on the shores of Lake Zurich. The old town is particularly lovely during the winter, and you can find all sorts of great shopping and dining options here. And if you're looking for some breathtaking scenery, you can take a short train ride to nearby Jungfraujoch – the highest railway station in Europe.
Chamonix, France
Chamonix is one of France's most popular ski resorts, and it's easy to see why. The town is situated at the base of Mont Blanc – the tallest mountain in Europe – and it offers some of the best skiing and snowboarding in the world. And when you're done hitting the slopes, you can enjoy the quaint shops and cafes in the town center.
Cortina d'Ampezzo, Italy
Cortina d'Ampezzo is a beautiful resort town in the Italian Alps, and it's a popular destination for both skiers and non-skiers alike. The town is surrounded by stunning mountain scenery, and you can find great shops and restaurants here. And if you're looking to relax after a day on the slopes, you can take a dip in one of the town's many outdoor pools.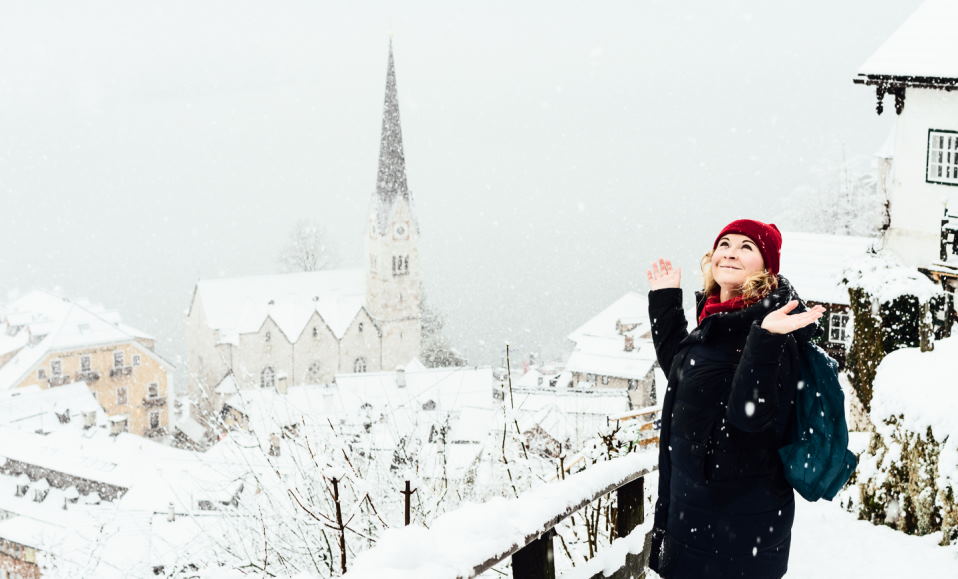 Tips to help you survive your trip to Europe in winter
Dress in layers: One of the best ways to stay warm in Europe during winter is to dress in layers. Wear a base layer of thermal underwear, followed by a sweater and a coat. If you will be outside for long periods, consider wearing an extra layer of clothing, such as a scarf or hat.
Bring comfortable shoes: Another essential for surviving your trip to Europe in winter is to bring comfortable shoes. Walking in the snow can be tough on your feet, so ensure you have a good pair of shoes to keep your feet warm and dry.
Drink plenty of fluids: It is important to stay hydrated when traveling in Europe during winter. Make sure to drink plenty of fluids, such as water and hot tea.
Avoid alcohol: Although it may be tempting to drink alcohol to stay warm, it is one of the worst things you can do. Alcohol will cause your body to lose heat faster, so it is best to avoid it altogether.
Stay indoors when possible: If you can, try to stay indoors as much as possible when traveling in Europe during winter. This will help you stay warm and avoid getting cold-related illnesses.
Bring a first-aid kit: It is always a good idea to bring a first-aid kit when traveling, but it is especially important in winter. Make sure your kit includes items such as bandages, painkillers, and cold medicine.
Be prepared for emergencies: In case of an emergency, it is important to be prepared. Make sure you have the contact information for the nearest embassy or consulate, as well as the number for the local police. If possible, also bring extra cash and credit cards.
Check the weather forecast: Before traveling, check the weather forecast for your destination. This will help you pack appropriately and know what to expect when you arrive.