As a Harry Potter fan, I was beyond excited to take a tour of London that would take me to some of the locations used in the films. I was not disappointed! The tour was fantastic and stopped at all sorts of places, from the Leaky Cauldron to Platform 9 3/4. If you're a fan of books or movies, I highly recommend this tour – it's a true wizarding experience.
A magical day out a tour of Harry Potter filming locations in London
If you're a Harry Potter fan, then a visit to London is a must. The city is home to many of the Harry Potter filming locations, and there's no better way to see them than on a guided tour.
On this tour, you'll get to visit some of the most iconic Harry Potter locations in London, including Platform 9 3/4 at King's Cross Station, Diagon Alley, and the Leaky Cauldron pub. You'll also get to see some of the less well-known locations, such as the Ministry of Magic and Grimmauld Place.
The tour lasts for around three hours, and it's the perfect way to spend a day in London if you're a Harry Potter fan.
Guide to the UK's best Harry Potter locations
Platform 9 3/4, King's Cross Station, London
The most famous Harry Potter location, Platform 9 3/4 at King's Cross station, is where Harry caught the Hogwarts Express to begin his magical journey. These days, you can find a trolley half-embedded in the wall between platforms 9 and 10 – perfect for a photo opportunity!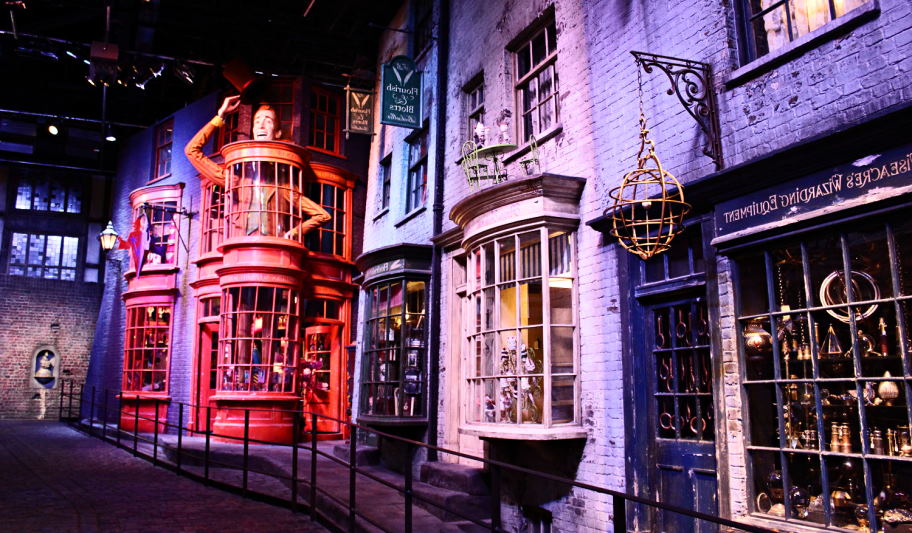 Diagon Alley, London
Diagon Alley is the wizarding world's shopping street, full of alleyways and shops selling everything a young wizard could need. While there's no real-life Diagon Alley (sadly), you can visit Harry Potter Warner Bros Studios Tour London to see some of the film sets used in the movies.
Harry Potter and the Philosopher's Stone cave, Goathland, North Yorkshire
In Harry Potter and the Philosopher's Stone, Hagrid takes Harry to a secret cavern to retrieve the Sorcerer's Stone. This scene was filmed in Goathland on the North York Moors Railway. You can even ride the train used in the film!
Hogwarts Castle, Alnwick Castle, Northumberland
Hogwarts Castle is one of the most iconic locations in Harry Potter – and it's a real place! Alnwick Castle in Northumberland was used for exterior shots of Hogwarts in both the Philosopher's Stone and Chamber of Secrets movies.
Hogwarts Express, Glenfinnan Viaduct, Scotland
The Hogwarts Express takes Harry and his friends on many adventures – including the famous bridge scene in Chamber of Secrets. The viaduct used in the film is the Glenfinnan Viaduct in Scotland, which you can still ride on today aboard the Jacobite steam train.
Malfoy Manor, Lacock Abbey, Wiltshire
Lacock Abbey was used for a number of interior shots in Harry Potter, including Malfoy Manor in Deathly Hallows Part 1. This medieval abbey is now owned by the National Trust and open to visitors – although you won't find any evil wizards lurking around here!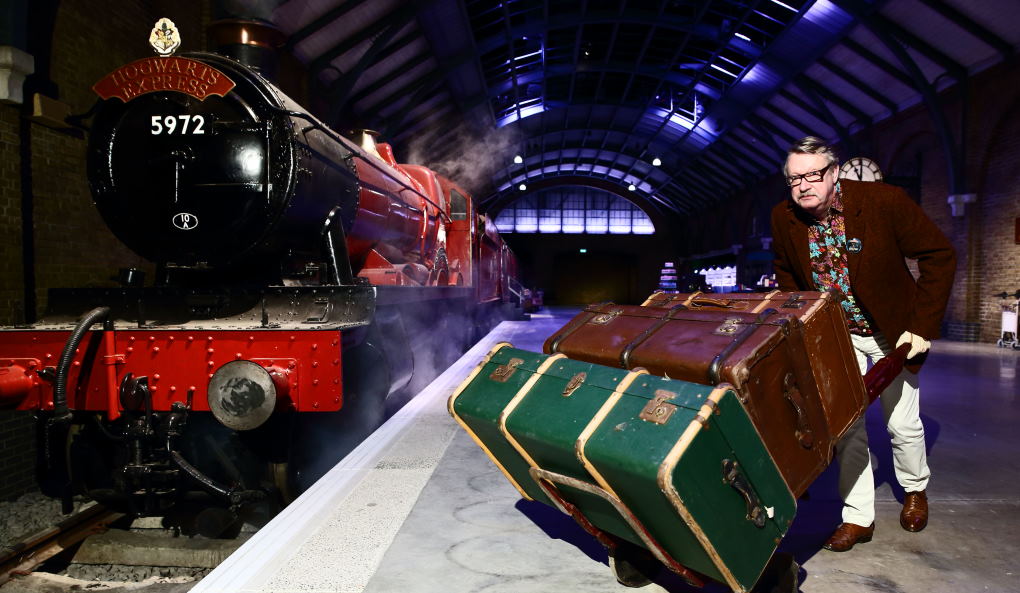 12 Grimmauld Place, Harry Potter Warner Bros Studios Tour London
12 Grimmauld Place is the home of Sirius Black and the headquarters of the Order of the Phoenix. This set was built for the film at Harry Potter Warner Bros Studios Tour London, where it's now on permanent display.
Gringotts Wizarding Bank, Australia House, London
Gringotts Wizarding Bank is the place to go if you need to exchange Muggle money for Galleons, Sickles, and Knuts. The movie exterior shots were filmed at Australia House on The Strand in London – although you can't go inside as it's a working embassy!
Quidditch World Cup Stadium, Cliddesden, Hampshire
The Quidditch World Cup Stadium is featured in Harry Potter and the Goblet of Fire – you can visit it in real life! The stadium is located at Cliddesden pitch in Hampshire and is used for actual Quidditch matches today.
Hogwarts Great Hall, Christ Church College, Oxford
The Hogwarts Great Hall is where students eat their meals, attend classes and receive their graduation robes. This iconic set was built at Christ Church College in Oxford – one of the oldest colleges in the university. You can visit the college to see the hall for yourself ( although it doesn't look quite as magical without the movie props!)